A Myriad of Self-Portraits
---
By Sala Damali White
Wood is my first material memory. I've been creating for a really long time. My mom taught me to sew at age five. I also used to love to make things like miniature ladders and fishing hooks. I loved Polly Pockets—she had this little pod that opened into an apartment, with furnishings less than two inches tall. The idea of building things always stuck with me. I was obsessed with the idea of a world within a world.
When I was young, I'd have vivid dreams. I remember one in this elaborate library and another on a boat when it was dark and stormy, and I met this person that I actually ended up meeting later in my waking life. I also used to have this recurring dream about the first house I lived in, which was in Detroit, before my family moved to Southfield. We left when I was five, but I kept recalling a view of our former home from the corner of a room, like I was on the ceiling instead of the ground.
Growing up, I was a weird Black girl. Now that's very popular. When I was in high school, I always wore something strange. I remember once when I was wearing ripped-up stockings and a guy in the lunchroom said to me, "Look at you, doing things I've only seen white girls do." I was once asked if I was from New York. I replied, "I'm from here." I think that it's important to emphasize that you can be an artist anywhere.
After college, I moved to Oakland and worked in San Francisco for a couple of years. My style is heavily influenced by the Bay Area, the freedom of expression intertwined with social issues. I moved back to Michigan at the end of 2019. Detroit is dynamic, and almost like a home I've never kn own. It feels comforting, though I haven't had the chance to explore it yet, especially while in my formative young twenties.
The work featured here is creative makeup—although I have a background in fashion, I consider myself a multidisciplinary artist. I paint, make sculpture, and design headpieces. I count Kehinde Wiley and Kara Walker as trailblazing influences, as well as Basquiat for his color, his form, and his whole life, really, being a young queer Black artist and making such a big impact, even though he didn't get to see much of it. Other creative makeup artists inspire me, such as Wendy Asumadu from @wendysworld_xox on Instagram. She created the page @EditorialBLK, highlighting creative makeup work by Black artists. I worked with her a little last year on a project that was picked up for Revolution Pro makeup for UK Black History Month. She's been huge inspiration and a great person to reach out to.
Another artist that has had a great impact in my life is Aambr Newsome (@2aabena on Instagram). She is a Bay Area artist who creates visual magic, and I lived with her for a little bit in Oakland. Aambr is one of the reasons why my IG handle is @oyasalaola—she introduced me to "Oya," the Yoruba goddess who commands winds, storms and lightning, and whose backstory resonated with me. The last part of my handle "Ola" is short for my sister's name, Ayoola, who is also an artist and has long epitomized the social justice-warrior archetype. Now she's a librarian in the New Jersey area, focusing on activism through learning.
Recently I was diagnosed with an autoimmune disease called neuromyelitis optica (NMO), after losing vision in my left eye in December 2019. Physical disability and mental illness have colored my perception, informing the way I express myself. I'm influenced by Frida Kahlo's work in relation to her medical status. Last time I was in the hospital in January, all I wanted to do was create. I felt close to how Kahlo was feeling when she wasn't well—setting up an easel at her bedside and using one arm to paint.
My brain functions better late at night. My current excuse for staying up way too late is that the sun gives me too much energy—the moon is better. I usually do my makeup at 2 a.m., and it takes me anywhere from one to six hours to create a look. I do it sporadically, sometimes three or four nights in a row. I usually have the full vision of what I want my face to look like in my mind before I start. True freedom is when you don't second-guess yourself. It's disheartening to hear people say they don't know how to make art. What does that mean? I know you can sit down and draw on paper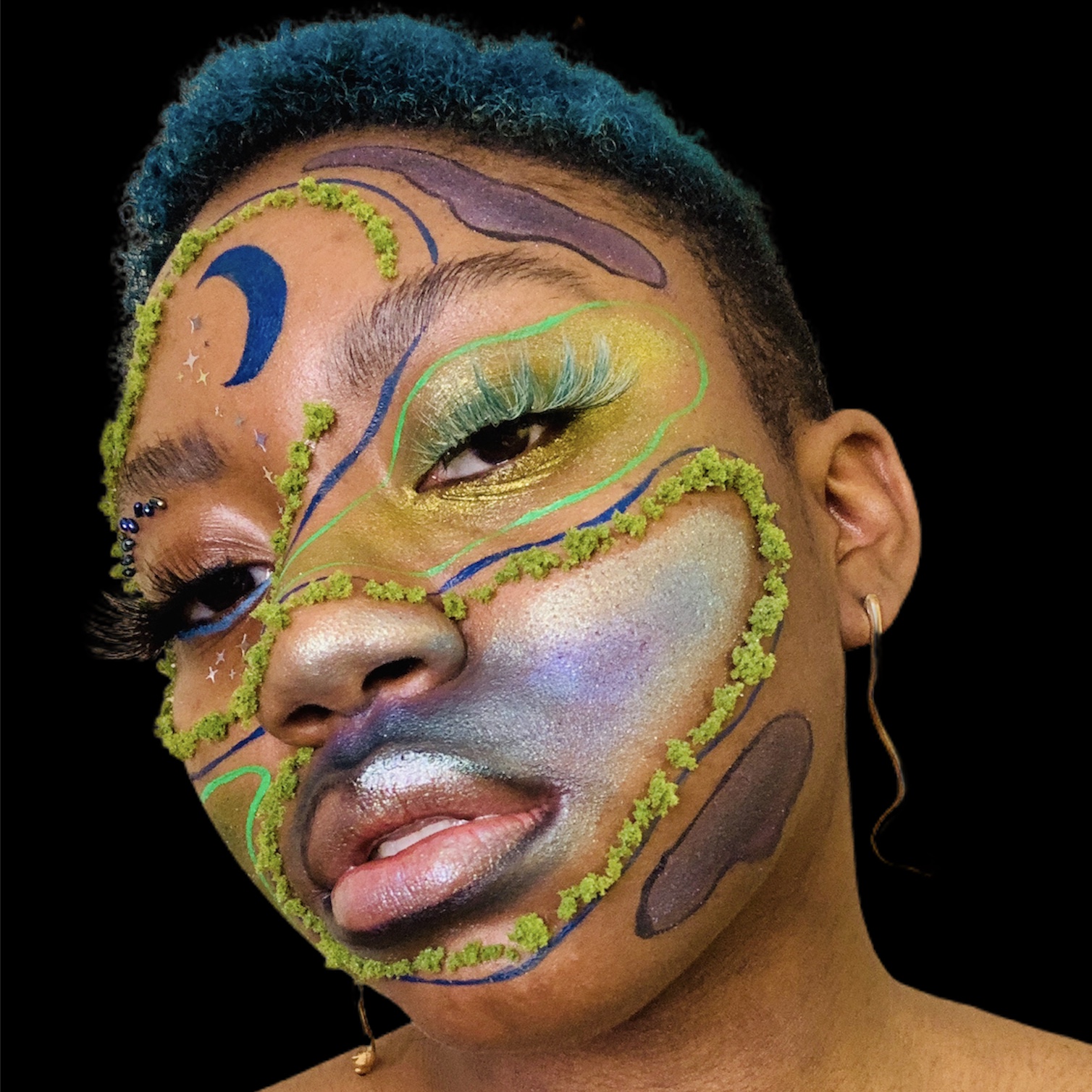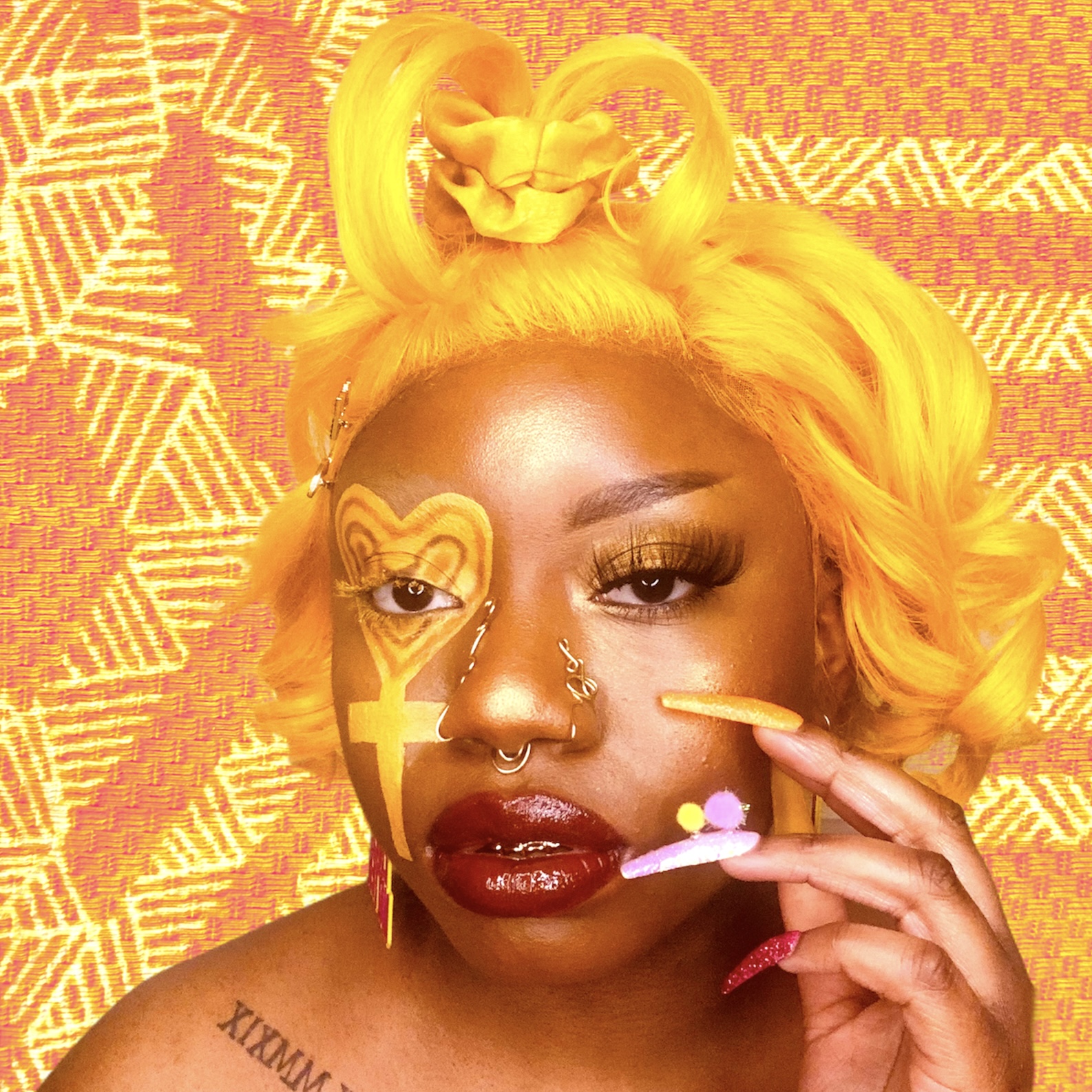 ---

Sala White graduated from Central Michigan University with a degree in fashion merchandizing and design. She lives in Southfield, Michigan.

Read next: What Remains by Norene Cashen